All in one HR system for nurseries and preschools
Early Years HR your team will love.
Your all in one HR admin, recruitment, and payroll system to manage your early years business.

Designed for early years to make staffing easier to manage and put you in control of your HR admin.

Improve and simplify your HR admin to make life easier for you and your team.
Start your free trial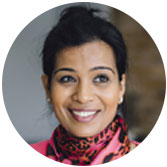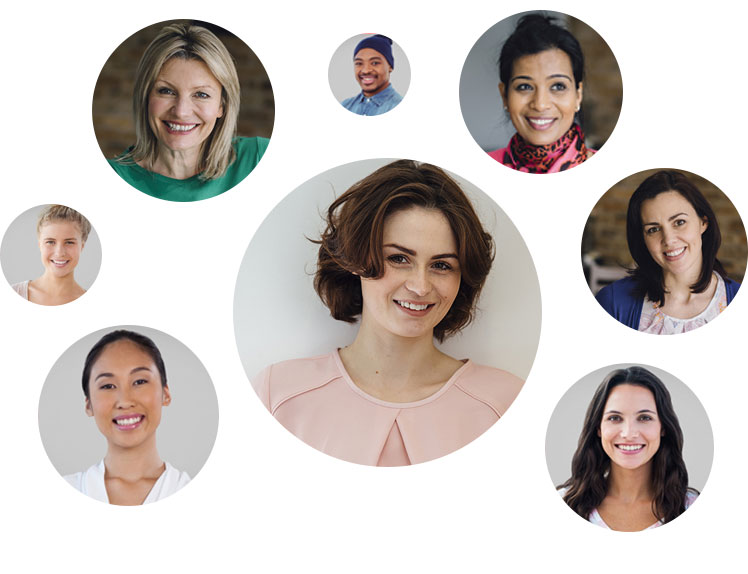 Find out what makes us so special
HR made simple for early years
Simplify your time & attendance
Attendance tracking
Digital registers automate your staff shift patterns straight into your daily and weekly registers. No more paper registers with live and accurate information available 24/7.
See your staff registers months in advance so it's easy to plan your staff rotas. These are also available to your team through the staff app.
Fast and highly accurate time sheets synced seamlessly with your digital registers to make payroll simple and easy to export.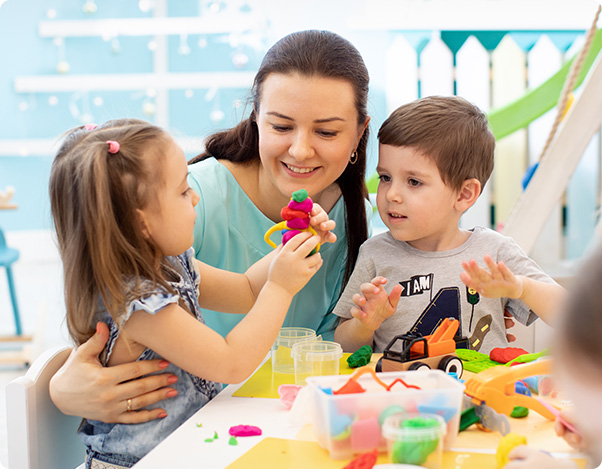 Easy to manage your absence
Absence & sickness
Track manage and approve your absence and sickness, pulling your data straight into your payroll.
Log back to work interviews so you have a historical record as you never know when you may need this information.
Combine your back to work logs with disciplinary information so you have all the facts in one place.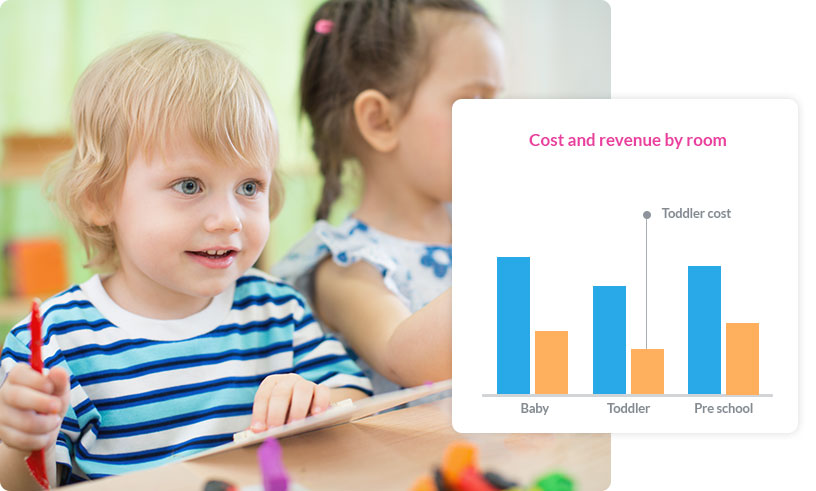 Revenue & staffing cost by room
Costed rota
See how much staffing costs and revenue per day or week to give you a simple profit & loss by room.
Shows you clearly where each room makes or loses money to give you accurate financial information to work with.
Integrate with your shift planner so you can make changes and see the financial impact these make.
More on invoicing and funding
Alone we can do so little; together we can do so much.
Helen Keller
A holiday booking system you will love
Holiday Calendar
Plan your staff holidays with ease and allow your team to book holiday requests through the staff app ready for you to approve.
Block book days not available and set statutory holidays for all your team to view.
See how many days have been taken and left to take with all holiday information pulled into your staff app live and in real time so it's clear for everyone to see.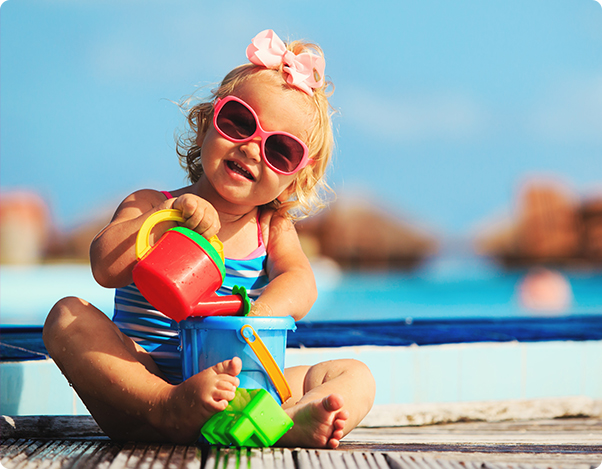 Pending your manager's approval
Holiday requests & approvals
Check and approve staff holiday requests with ease.
Your team can self-book holidays and see days remaining straight from the staff app.
Nurseries can also block book days when holidays are not available to maintain safe staffing levels.
Try it for free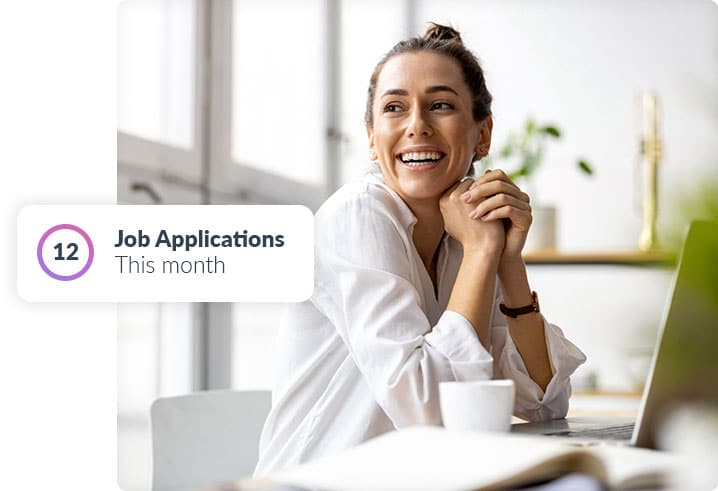 Your team will love
HR insights
See your information jump off the page and start to sing.
50 data-led reports and insights so it's clear to see what is going on and help with great decision making.
No more spreadsheets or searching for the information as it's there for you in real-time.
When people are financially invested, they want a return. When people are emotionally invested, they want to contribute
Simon Sinek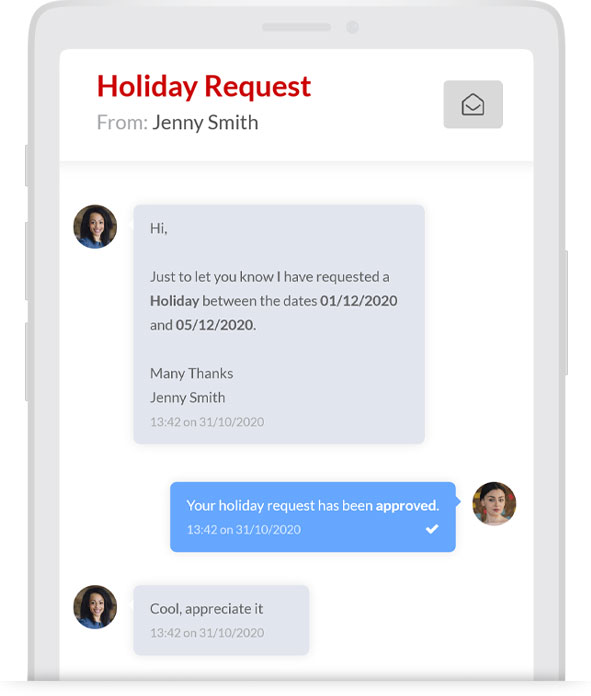 Easy to communicate with your team
Messaging & Notifications
Easy to send messages and notifications to your team in bulk or individually by name or employment role to make communications with your staff fast and efficient.
See conversations flows and responses to simplify your admin.
Automate absent notifications, holiday requests, anniversaries and much more all in one place for your HR admin team to manage.
Send letters and news updates in seconds to improve communication with your team.
Staff receive notifications by email or through the staff app so everyone has a record of what's going on.
Once an email notification has been sent these can also be viewed on the Staff Admin app.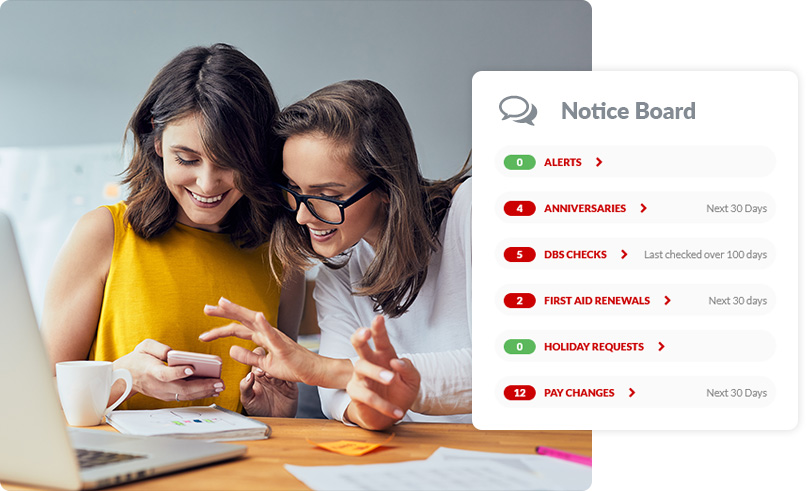 Easily accessible in one place
Notice board & alerts
Get smart notifications in your HR notice board to save you time and highlight the information you need.
Make it simple for your HR team to see pay changes, DBS checks, first aid renewals, holiday requests and much more so they can action these quickly and easily.
See back to work interviews booked or review absence reasons to make informed hr decisions with ease.
Get started now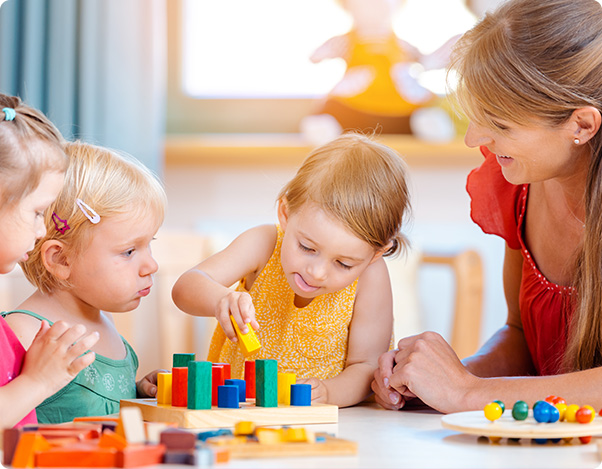 Digital registers simplify your timesheets
Timesheets
Record your hours worked so everyone gets paid accurately with the minimum of fuss.
Track and manage your staff time and attendance with digital registers. Your approved time sheets are then ready for your payroll export with the knowledge they are always accurate with no fuss.
Easy to manage your time sheets if staff are absent, sick, late, on maternity or off on holiday, quickly and easily so it's ready for your approval.
By working together, pooling our resources and building on our strengths, we can accomplish great things.
Ronald Reagan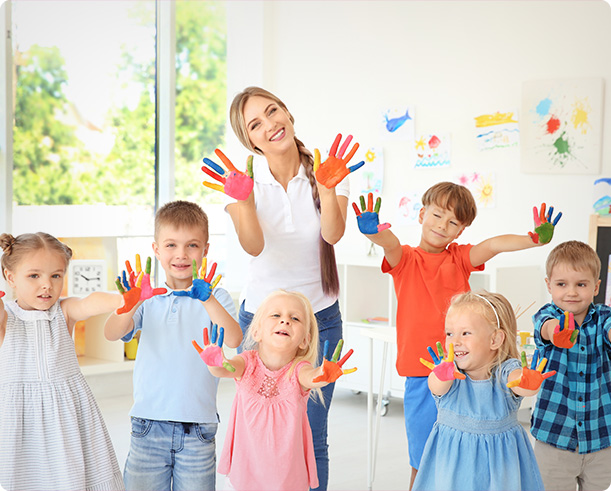 Manage your pay levels with ease
Pay structures
Manage your pay levels with ease and see your pay structures clearly with rate per hours auto calculated for you.
Automate pay changes with custom settings to take the hassle out of pay amendments with an automatic notification sent to your team telling them what pay details have been changed.
Calculate your staff hours based on real time and attendance directly taken from your digital registers so they are always accurate in real time.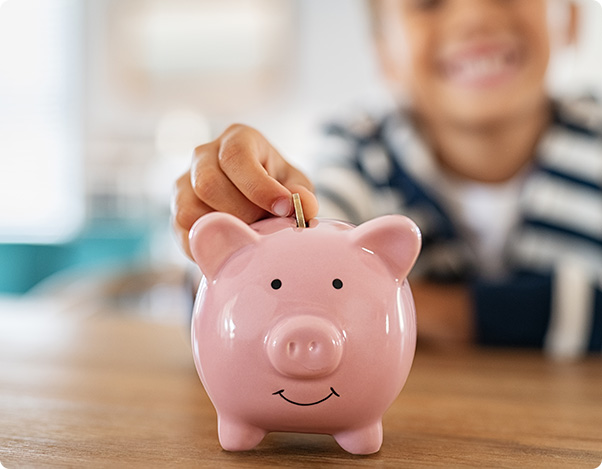 Fast, simple & accurate
Payroll export
With approved time sheets pulled straight into your payroll export you can be sure your payroll is accurate and easy to export to your accounting software.
You are then able to send your approved payroll export to your accountant or chosen payroll bureau so your team gets paid accurately and on time with the minimum of fuss.
Reduce your payroll admin and simplify your payroll process so you focus on managing your team.
Makes staff rota planning simple
Staff rotas
Plan your staff weekly rotas with ease to keep you in ratio and record any last minute changes to make staff rota planning easier.
Your shift planner makes it simple to manage efficient staffing levels and record any surplus staff you may have and plan room movements with ease.
Automate staff rotas weeks ahead of schedule so it's clear for everyone to see. All information is available to your team through the staff app.
Unity is strength, when there is teamwork and collaboration, wonderful things can be achieved.
Mattie Stepanek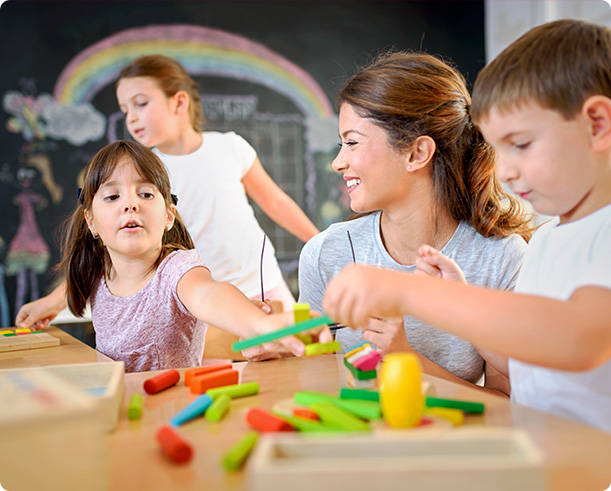 Keep track of your staff in ratio
Staffing levels
Track your staff ratios every 15 minutes and keep on top of your staffing levels.
Ratios can be viewed hourly, daily or weekly so you can plan easily.
See ratios in real time with digital registers.
More on digital registers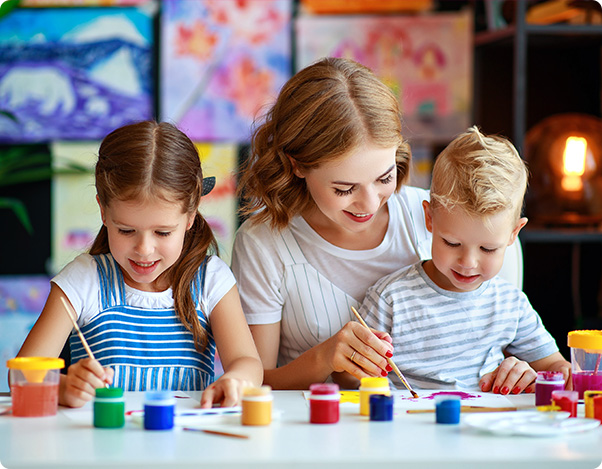 Kept up to date by your team
Staff Profiles
Keep your staff details up to date and accurate with staff details forms completed digitally by your team.
Allow staff to view and update their personal details in the staff app and be kept up to date with any changes made.
Stay compliant with GDPR guidelines around personal information for your peace of mind. See missing information with ease so you can chase up.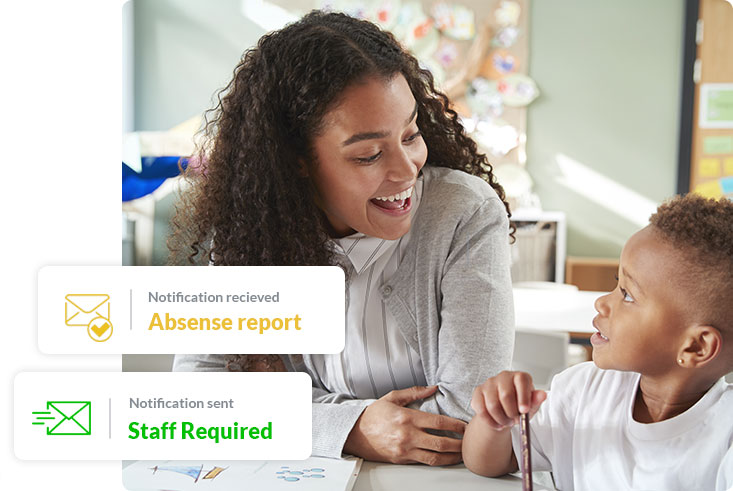 Time and attendance tracking made simple
Staff Registers
Auto update your staff registers when a member of your team reports their absence through the staff app. Track and report absence reasons with ease.
Instantly send a notification to cover staff so they can help with last minute absence requests.
Live update to your availability & occupancy so you are always in staff ratio to Ofsted requirements and all your data is pulled into your timesheets so they are always spot on.
The strength of the team is each individual member. The strength of each member is the team.
Phil Jackson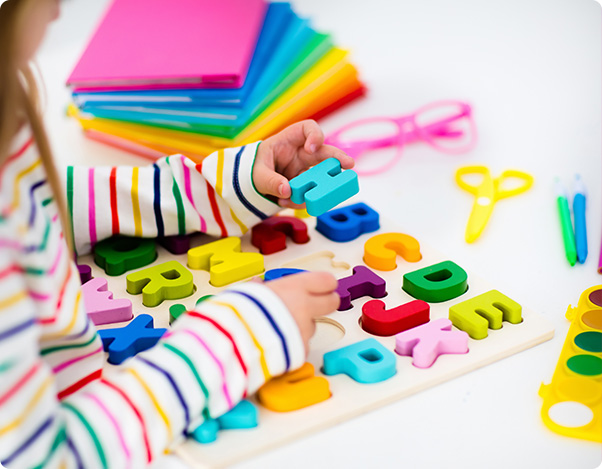 Training your team
Staff Qualifications
See qualified vs unqualified staffing levels with ease split between childcare and non-childcare staff.
Manage staff qualifications and skill levels across your early years settings so it's easy to see training gaps.
Qualification compliance available with clear insights and reports whenever you need them.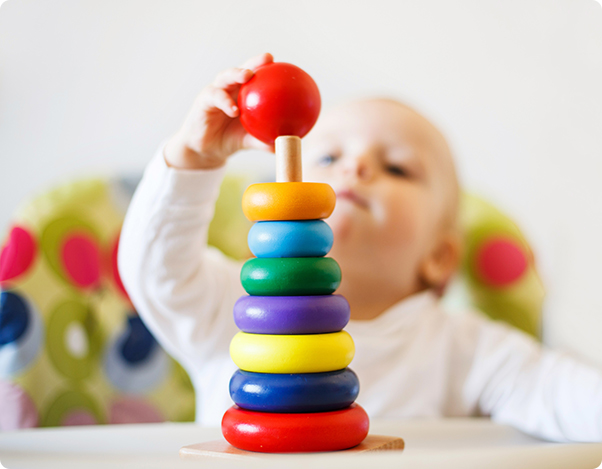 Let staff manage their documents online
Staff Document upload
Allow your team to upload proof of address, birth certificates, training documents, driving licences and much more ready for your approval. Check and manage missed documents quickly and easily.
Publish policies and procedures so your employees can easily get hold of your latest training documents.
Keep your documents all in one place and stored safely and securely in the cloud with easy access whenever you need to see them.
Start your free trial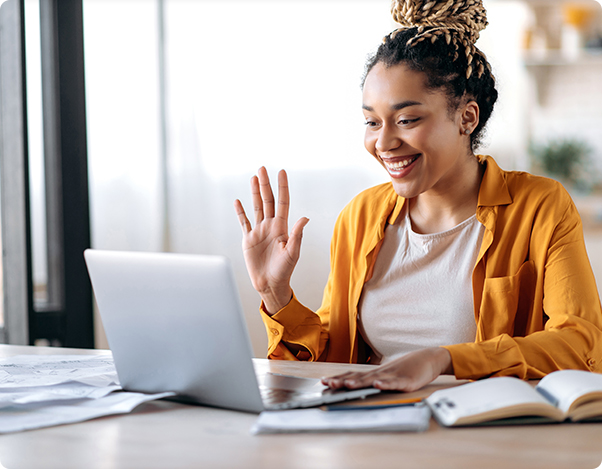 Track and manage all your job applications
Application Pipeline
Easy to track and manage your job applications with a handy drag and drop feature so you can follow up and check their status to speed up your hiring process.
Record conversations with applicants and log events as they happen to improve your communication during the recruitment process.
Give a great first impression to your potential employees during each step of the early years recruitment process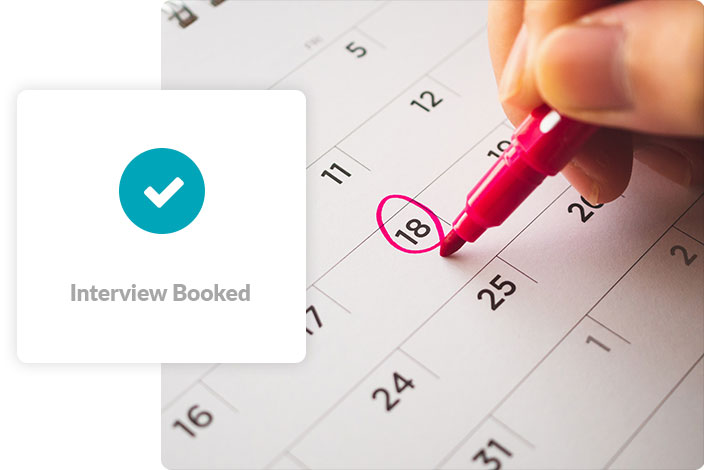 Scheduling interviews made easy
Interview Scheduling
Simplify your early years recruitment interview process so you can improve your recruitment success rates.
Easy to send interview email notifications clearly stating the time and place to professionally manage interviews or no shows.
Track and manage the interview process with auto emails to let your potential staff know if they have been successful.
More on enquiry & registrations
A successful team is a group of many hands and one mind.
Bill Bethel
Make recruitment easier with your own
Job Application Form
Manage your recruitment process with a digital job application form embedded into your nursery website, social media or linked to recruitment job boards.
Make it easy for potential staff to apply for childcare jobs online with you, with all information dropping smoothly into your HR admin system to make recruiting staff easier.
Embed a job application form onto your job boards, website or social media page that directly feeds into your HR management software. Then, manage the application process from interview to accept or decline. All made easy using the Recruitment Tracker in HR Admin.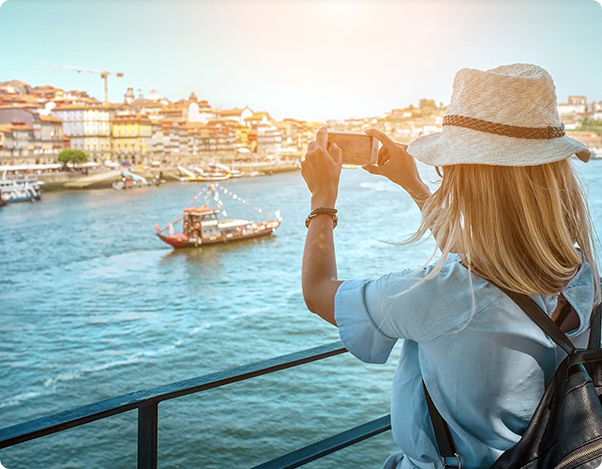 Helping you to retain your team
Leave Reasons
Understand your early years staff leave reasons to help with you refine your training and recruitment process.
Identify clear reasons for leaving so you can spot trends and get to the heart of why staff are leaving you so you can do something about it.
Helping you to look after your team
Great things in business are never done by one person; they're done by a team of people.
Steve Jobs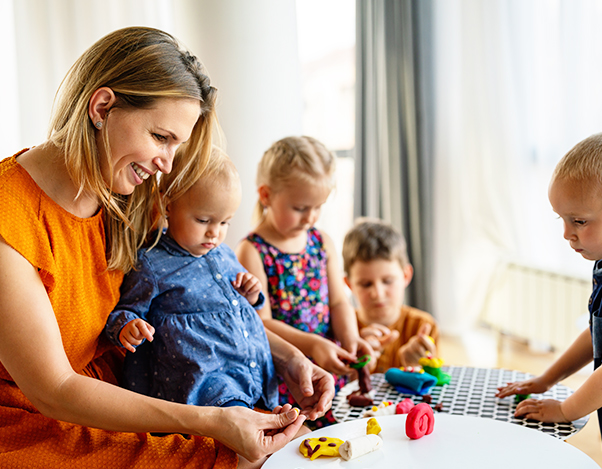 Powerful recruitment management system
Recruitment dashboard
Smart job application dashboard to see how potential new employees have managed.
Reports and insights to see clearly how successful your recruitment has been.
Applicant tracking keeps all your recruitment information in one place to keep things simple.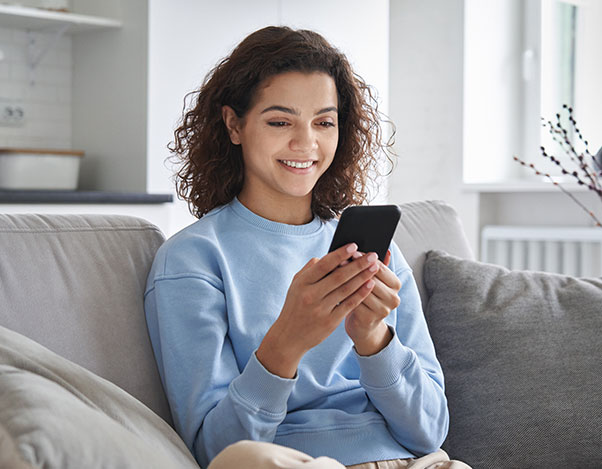 Empower your team with their own
Staff app
Allow your staff to manage their personal information with the Staff Admin App to keep your employee records up to date and accurate. From completing their staff details form to digitally signing accident forms, StaffAdmin.com gives more power to your team.
Stay connected with 2-way messaging with all communication flows clear and visible.
Nurseries love using our software

Nursery management software reviews
Amazing service - I sent a support ticket with a quire and was expecting an explanation of possibly how to sort it - instead within 10 minutes, the problem had been rectified by the NIAB team saving me valuable time and stress!
Siobhan Pick
11. April, 2023.
This software saves us so much time and effort for running our nursery. Their team are so responsive with any issues or questions we have and usually respond with a solution within minutes. Highly recommend!
Nicola Francis-Bown
22. January, 2023.
We have used Nursery in a box for a number of years and have always been pleased with the service. Every enquiry we send however minor is always dealt with promptly and professionally. parents have also given us positive feedback using the app. if your look for a provider then we would highly recommend nursery in a box x
Wonder Years Day Nursery
21. November, 2022.
We've been using Nursery in Box for a few years now and really love it. It's a great System to use and they are great with support when it's needed. They are constantly upgrading quite regularly too.
Baldersby Park Montessori Nursery
3. November, 2022.
I have always found Nursery In A Box to be a great management tool. The support team are very helpful and take on board suggestions to develop the system further.
Deb Fiddeman
26. October, 2022.
NIAB makes my job as an administrator much easier. They are always very responsive and patient if I need any help during my working day.
Alice Manto
20. October, 2022.
What a great product! I couldn't recommend it more. Managing every aspect of your nursery is simpler thanks to Nursery in a Box. It is easy to use; the team is very efficient and friendly. They have been very quick on responding to any questions or issues I had. Their expertise and knowledge come from first-hand experience and it shows in how the system is built and developed. David's advice while supporting and helping with our fees and their structures, funding and Consumables was an eye opener and a learning curve for me.
My Little Explorers
12. September, 2022.
Very impressed with the software and all the features that are included with it. After testing a few different options, we were suggested Nursery in a Box by another nursery and they weren't wrong. It has everything we needed and more and it's made the switch from paper to digital so much easier. Support is also amazing and very quick in answering any questions we have. Highly recommended!
Laura Pike
7. September, 2022.
Great Software. Nice and easy to use from a management prospective. Parent's love the features which they can access. Great technical support staff. Highly recommend.
LIttle Footsteps
15. August, 2022.
We have used Nursery in a Box for a couple of years now and its been great, especially when covid started. We were able to communicate effectively with all the parents and everyone found it really helpful. We use many features of the site, and if we have had any problems they have always rectified this for us for us to be able to use it to the full potential! Thank you 🙂