All in one nursery management software
We believe in making life easier to manage
Look after your early years business with easy-to-use nursery management software your team will love.

Grow your revenue, simplify your admin, save time, reduce operating costs and make your managers, parents and staff lives easier to manage so you can focus on delivering outstanding childcare in the early years

Why not give it a try. We guarantee it will be one of the best investments you make.


Find out more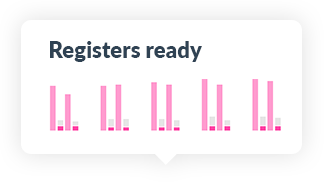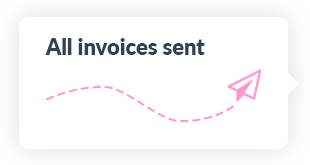 Simplify everything, optimise resources and value everything.
Steve Jobs
Nursery management software reviews

Managers, parents & staff love our software
Amazing service - I sent a support ticket with a quire and was expecting an explanation of possibly how to sort it - instead within 10 minutes, the problem had been rectified by the NIAB team saving me valuable time and stress!
Siobhan Pick
11. April, 2023.
This software saves us so much time and effort for running our nursery. Their team are so responsive with any issues or questions we have and usually respond with a solution within minutes. Highly recommend!
Nicola Francis-Bown
22. January, 2023.
We have used Nursery in a box for a number of years and have always been pleased with the service. Every enquiry we send however minor is always dealt with promptly and professionally. parents have also given us positive feedback using the app. if your look for a provider then we would highly recommend nursery in a box x
Wonder Years Day Nursery
21. November, 2022.
We've been using Nursery in Box for a few years now and really love it. It's a great System to use and they are great with support when it's needed. They are constantly upgrading quite regularly too.
Baldersby Park Montessori Nursery
3. November, 2022.
I have always found Nursery In A Box to be a great management tool. The support team are very helpful and take on board suggestions to develop the system further.
Deb Fiddeman
26. October, 2022.
NIAB makes my job as an administrator much easier. They are always very responsive and patient if I need any help during my working day.
Alice Manto
20. October, 2022.
What a great product! I couldn't recommend it more. Managing every aspect of your nursery is simpler thanks to Nursery in a Box. It is easy to use; the team is very efficient and friendly. They have been very quick on responding to any questions or issues I had. Their expertise and knowledge come from first-hand experience and it shows in how the system is built and developed. David's advice while supporting and helping with our fees and their structures, funding and Consumables was an eye opener and a learning curve for me.
My Little Explorers
12. September, 2022.
Very impressed with the software and all the features that are included with it. After testing a few different options, we were suggested Nursery in a Box by another nursery and they weren't wrong. It has everything we needed and more and it's made the switch from paper to digital so much easier. Support is also amazing and very quick in answering any questions we have. Highly recommended!
Laura Pike
7. September, 2022.
Great Software. Nice and easy to use from a management prospective. Parent's love the features which they can access. Great technical support staff. Highly recommend.
LIttle Footsteps
15. August, 2022.
We have used Nursery in a Box for a couple of years now and its been great, especially when covid started. We were able to communicate effectively with all the parents and everyone found it really helpful. We use many features of the site, and if we have had any problems they have always rectified this for us for us to be able to use it to the full potential! Thank you 🙂
Recommend us
100% of our nurseries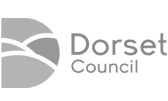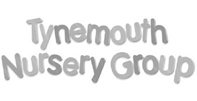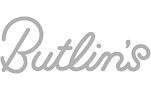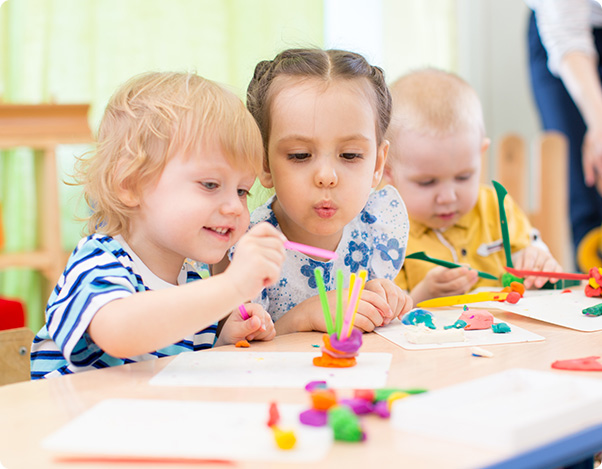 Let's start the journey!
Proud to support early years
It is our pleasure to work in the early years and we believe our nursery management system will improve your nursery and preschool business so you can focus on what you love doing.
You are amazing! Educating our early years children and giving them the best start in life is incredible and something to be really proud of.
Thank you to all our nurseries for providing great feedback and helping us to improve every day.
Make smart decisions with your data
Together we've got this
Simplify everything and save time with nursery software that adds real value to your early years business.
Nurseries and preschools manage a lot of information every day and why our preschool management system has become an essential business tool in early years.
Powerful data-led reporting and clear insights into your business allows you to can make smart fact based decisions quickly and easily.
Make your nursery life easier with our nursery management software.
Find out more
Nothing is particularly hard if you break it down into small jobs.
Henry Ford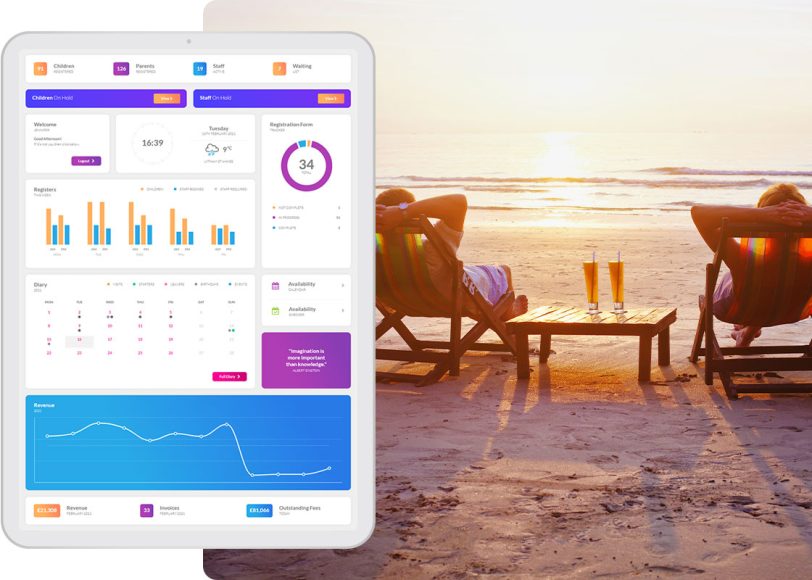 The best all in one nursery management software system in the UK
Make your life easier
Grow your revenue and reduce your operating costs
Help deliver the early years curriculum your way
Make it easy for parents and staff to share information
Streamline your business and make your nursery life easier to manage
Our cloud based nursery management software gives you accurate, real time information whenever you need it so you can focus on what you love.
Save time & get focussed
Do more of what you love
Simplify your early years admin and focus on educating early years children, parents and staff.
Designed to save you time and money
Simple and easy to use
Reduce admin costs by 80% against paper-based systems
Start today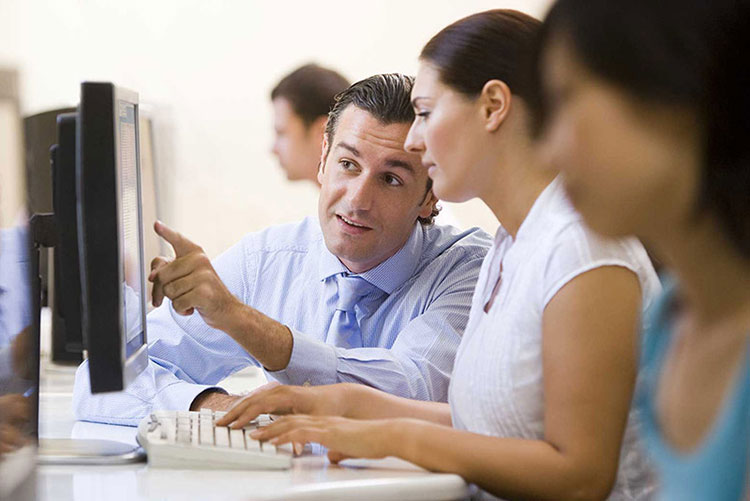 Whenever you need us
Unlimited support
Get the most out of your nursery management system with unlimited support and a tailored approach to your specific needs
All in one nursery management software
Book a free trial of our nursery management software or give us a quick call to find out how we can help on 01253 49 50 51.
We guarantee it will be one of the best investments you make.

We guarantee you will never look back on your old systems again.
Easy to switch
Request your free trial

Give us your name, email and more

Add your children, parents and staff

Simple details as all registration information are filled in by the parents and staff

Create your registers

Add booking patterns and shift patterns

You're up and running!

Start using digital registers, reports, insights and really get hold of your nursery business
Always here to help
Need a call back?
If you have any questions, just get in touch and we will show you how we can make your nursery life easier to manage.
Get in touch