Availability & Occupancy
Easy to see your room availability & occupancy
See how many places you have available to sell and check your occupancy to see how many places you have sold.

Our clever algorithm transitions child's room movements by age so you can always be sure your availability and occupancy figures are clear and accurate.

Find places available across all rooms so you can decide exactly where to fit a child in.
Try it for free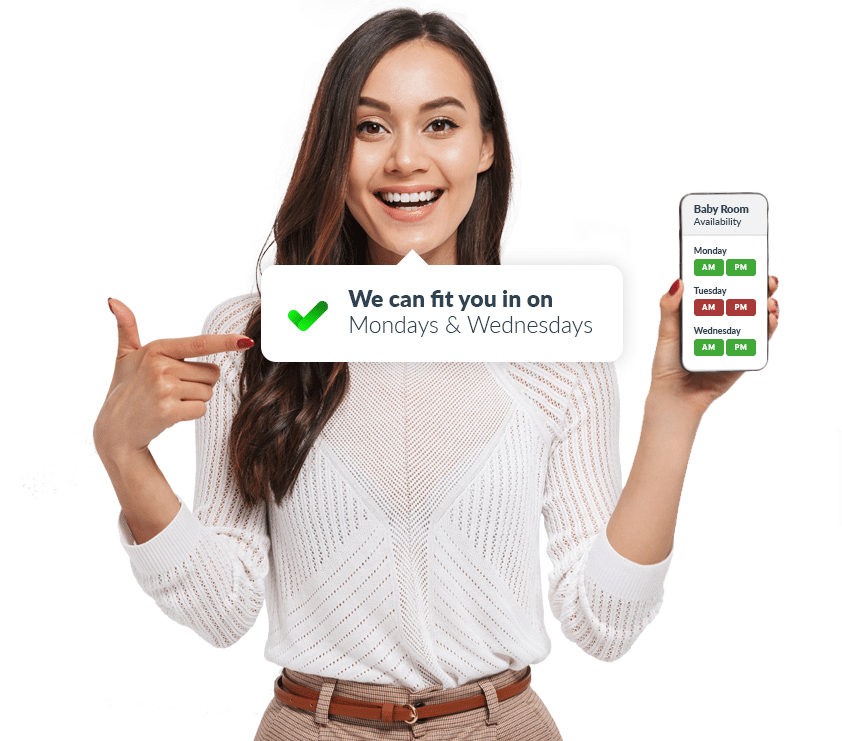 Strive not to be a success, but rather to be of value.
Albert Einstein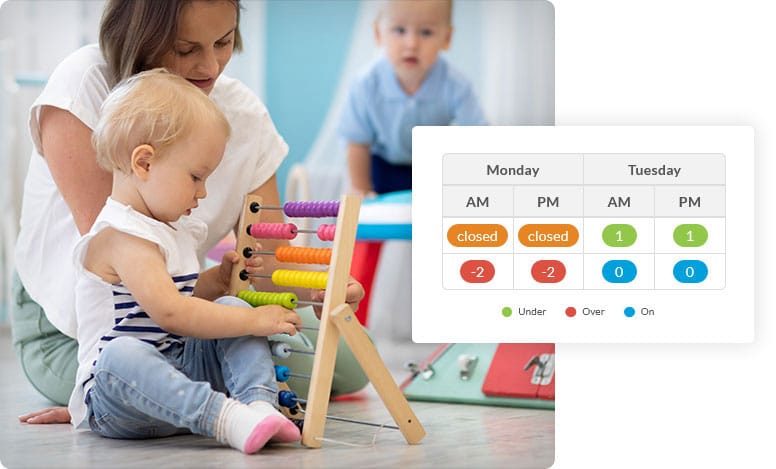 Synced with your registers in real time
Availability Calendar & Checker
Track your availability and occupancy across the year with live availability calendars, occupancy planners, reports and insights.
Check your availability for the next 5 years and maximise your room occupancy.
See your availability and occupancy by room, by month or by full-time equivalent (FTE) and much more, so you can easily sport the trends.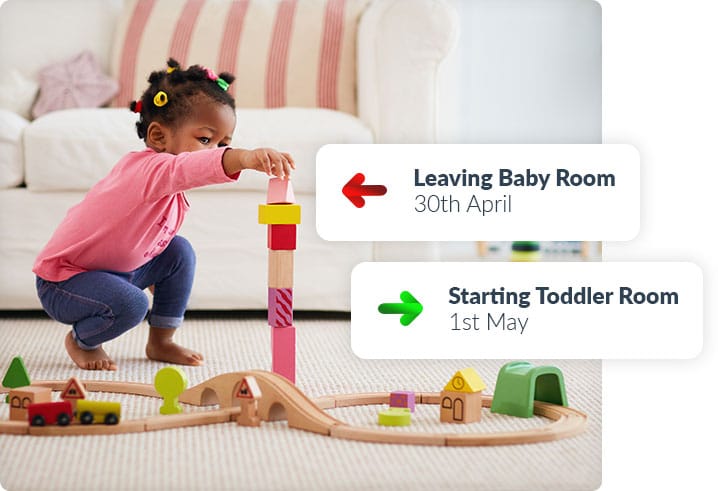 Or manage these manually
Automate Room Moves
Automate your room moves to ensure your future registers are correct to ratio.
See future room availability and occupancy so you can maximise your places and plan effectively. Override your room moves so you can hold children back or move them forward when they are age or stage appropriate.
Check the room move forecast per child or globally across the whole nursery.
It always seems impossible until it's done.
Nelson Mandela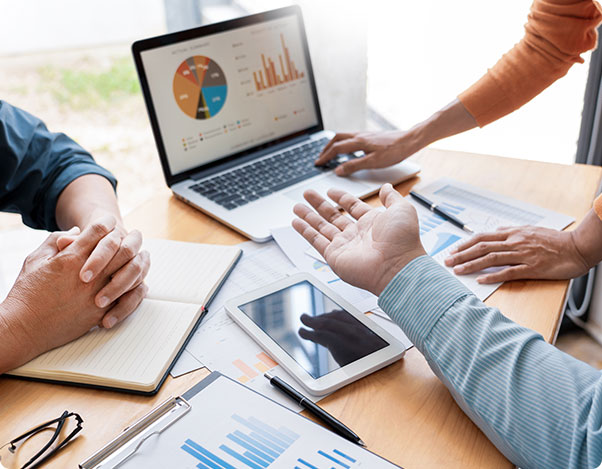 Find out which marketing channels work for you
Focus your marketing
Focus your marketing efforts on what works and see this clearly in your marketing insights.
Your team are the best marketers so empower them with great marketing information to work with and reward results accordingly.
Powerful nursery marketing reports help you to understand what's been successful so you can do more of it and make that first impression count.
Try it for free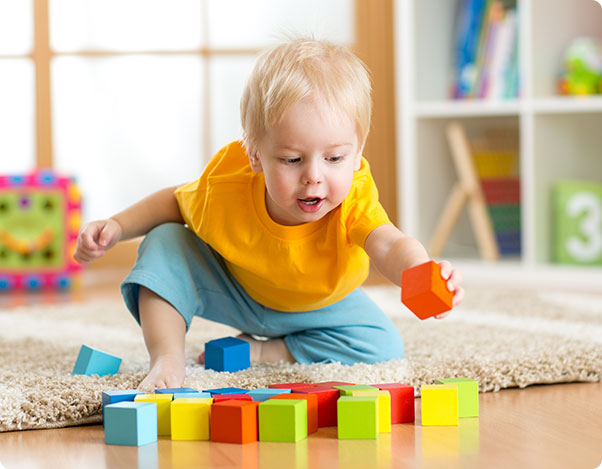 Unlock the power of your website & social media
Fill your places faster
Allow your parents to book visits and register their children online quickly and easily from your website or social media platforms.
All on-line forms drop seamlessly into your nursery management system with live information whenever you need it.
Even recruit staff with your own online job application embedded directly into your website to make applicant tracking easier.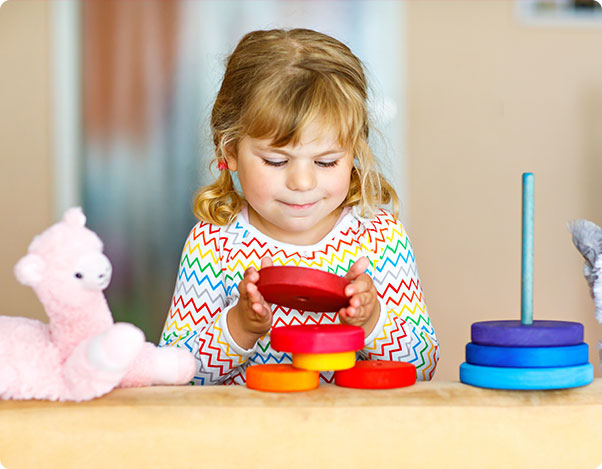 Get smart with your marketing data
Improve your marketing
Track and manage your enquires, conversion rates and see how your marketing campaigns are performing with ease.
Your nursery marketing matters a lot so we are here to help with an all in one nursery management system to really get hold of that marketing data for you.
Easy to see how well your team are doing with marketing your early years business.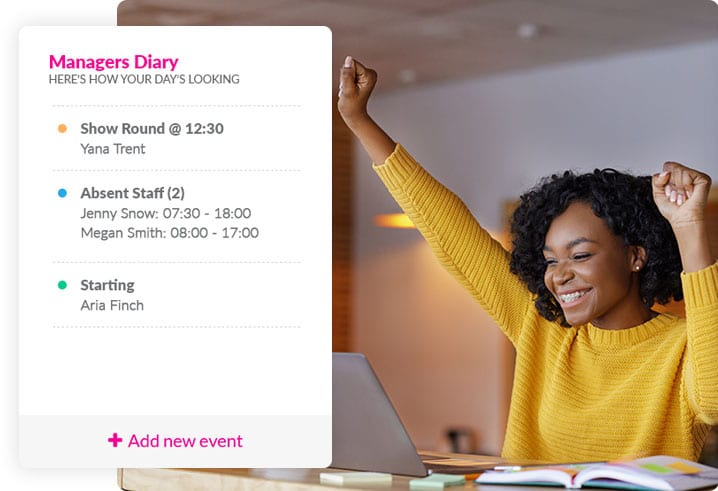 Manager's diary
Keep your managers informed
See what's going on and plan ahead with our manager's diary system.
Clear to see birthdays, absences, starters, leavers and visits booked from your website automatically dropping into your diary.
Easy to add meetings or add new events and plan forthcoming activities.
Start your free trial now
Marketing is a distinguishing, unique function of the business.
Peter F. Drucker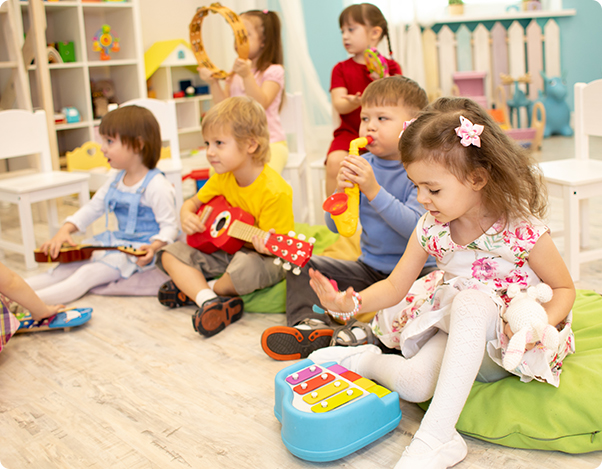 Book available places with ease
Maximise your places
Track and manage your availability and occupancy by room with your availability calendar and occupancy planner.
Check your availability for the next 5 years or until your children's leave dates and maximise your room occupancy with your availability checker.
See your September & January starters and manage your August leavers to ensure occupancy levels are kept high and your revenues don't drop.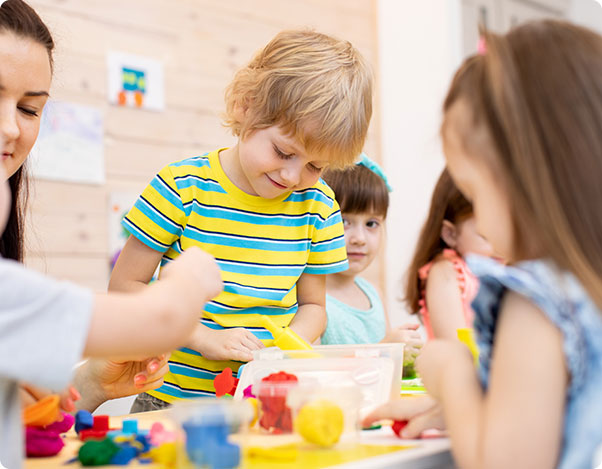 See trends in your early years marketing
Marketing insights
Gain a clear insight into how your nursery marketing is performing.
See your enquiry by source, enquiry by closed reasons or how your parents heard about you so you can focus your marketing energy and fill those places faster.
Powerful early years marketing insights, updated and in real-time allow you to maximise your marketing effort and tweak your marketing mix so it's highly effective and affordable for you.
Business has only two functions, marketing and innovation.
Milan Kundera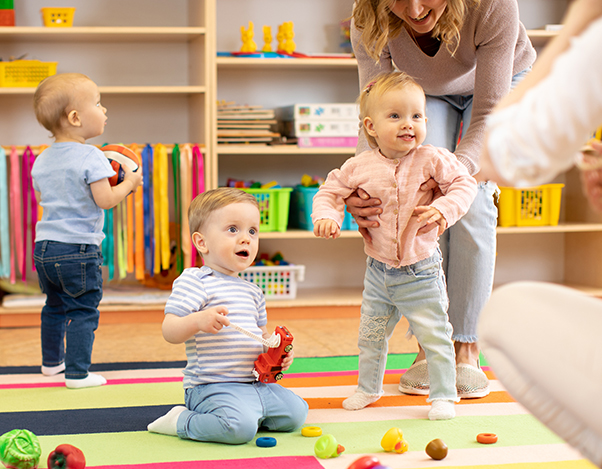 Find out how successful your open days have been
Marketing your Open days
Manage your open day marketing results on the day and over the next couple of months to see how successful they are.
Maximise September and January starters with an open day event and easily add these to your manager's diary as a major event in your marketing calendar.
Open days can sometimes be a bit hit and miss, but are always a great opportunity for you to see how effective your marketing has been. Your nursery management system will show you the results quickly and easily.
Start the journey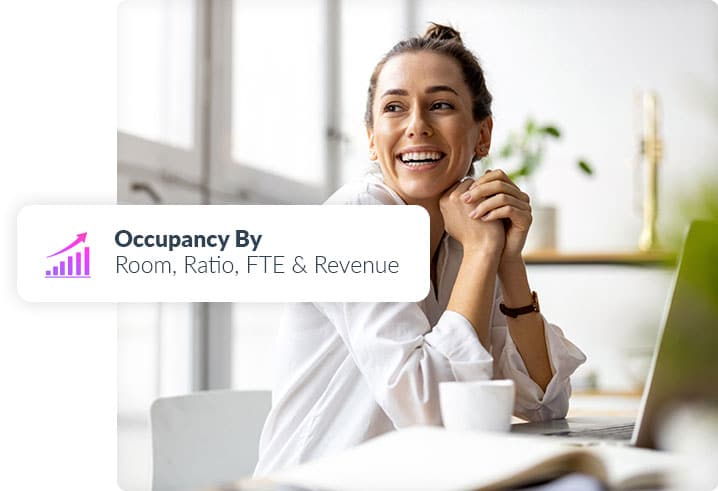 Keeping your occupancy levels high
Occupancy Tracker
Clear and accurate occupancy levels by room, ratio, full time equivalent (FTE) or by revenue so it's clear to see what's going on.
See occupancy and place availability live and in real time so you can plan your marketing efforts all year round.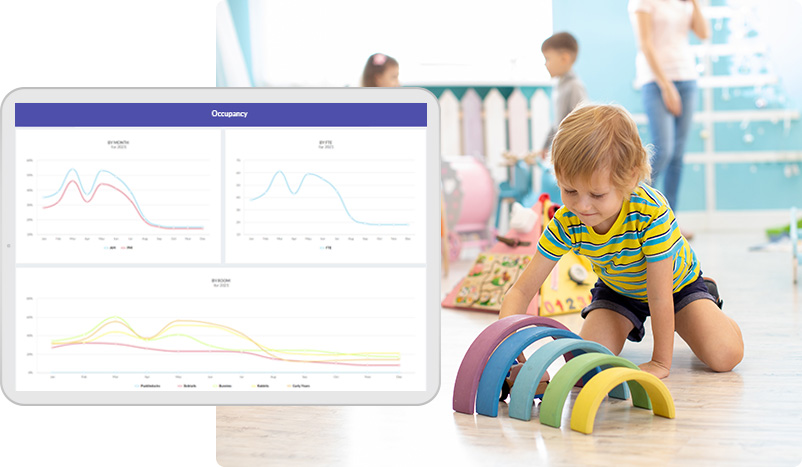 Forecasting simplified
Spot trends easily
See your attendance live as it happens. Paper based and digital registers available with daily, weekly and monthly views of your children and staff registers.
Filters auto highlight any children with allergies, dietary needs, medical conditions, term time or funding types so your team stays updated with any changes.
Daily registers with a live availability calendar.
Nurseries love using our software

Nursery management software reviews
Amazing service - I sent a support ticket with a quire and was expecting an explanation of possibly how to sort it - instead within 10 minutes, the problem had been rectified by the NIAB team saving me valuable time and stress!
Siobhan Pick
11. April, 2023.
This software saves us so much time and effort for running our nursery. Their team are so responsive with any issues or questions we have and usually respond with a solution within minutes. Highly recommend!
Nicola Francis-Bown
22. January, 2023.
We have used Nursery in a box for a number of years and have always been pleased with the service. Every enquiry we send however minor is always dealt with promptly and professionally. parents have also given us positive feedback using the app. if your look for a provider then we would highly recommend nursery in a box x
Wonder Years Day Nursery
21. November, 2022.
We've been using Nursery in Box for a few years now and really love it. It's a great System to use and they are great with support when it's needed. They are constantly upgrading quite regularly too.
Baldersby Park Montessori Nursery
3. November, 2022.
I have always found Nursery In A Box to be a great management tool. The support team are very helpful and take on board suggestions to develop the system further.
Deb Fiddeman
26. October, 2022.
NIAB makes my job as an administrator much easier. They are always very responsive and patient if I need any help during my working day.
Alice Manto
20. October, 2022.
What a great product! I couldn't recommend it more. Managing every aspect of your nursery is simpler thanks to Nursery in a Box. It is easy to use; the team is very efficient and friendly. They have been very quick on responding to any questions or issues I had. Their expertise and knowledge come from first-hand experience and it shows in how the system is built and developed. David's advice while supporting and helping with our fees and their structures, funding and Consumables was an eye opener and a learning curve for me.
My Little Explorers
12. September, 2022.
Very impressed with the software and all the features that are included with it. After testing a few different options, we were suggested Nursery in a Box by another nursery and they weren't wrong. It has everything we needed and more and it's made the switch from paper to digital so much easier. Support is also amazing and very quick in answering any questions we have. Highly recommended!
Laura Pike
7. September, 2022.
Great Software. Nice and easy to use from a management prospective. Parent's love the features which they can access. Great technical support staff. Highly recommend.
LIttle Footsteps
15. August, 2022.
We have used Nursery in a Box for a couple of years now and its been great, especially when covid started. We were able to communicate effectively with all the parents and everyone found it really helpful. We use many features of the site, and if we have had any problems they have always rectified this for us for us to be able to use it to the full potential! Thank you 🙂