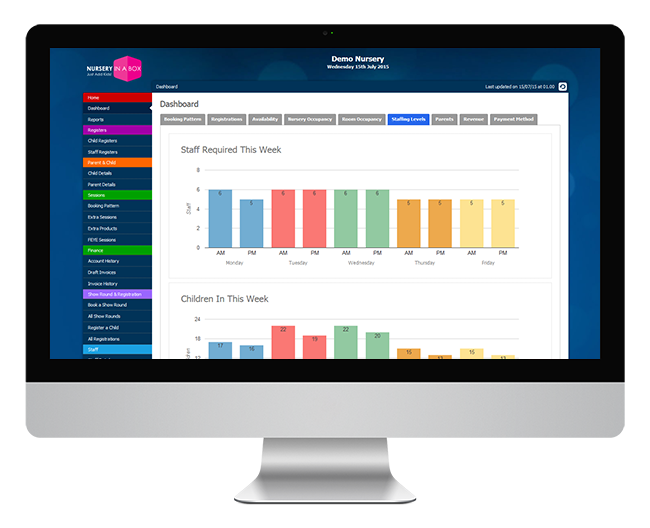 Staff Required
This Week
Staff required each day is auto calculated depending on room ratios.
Staff Register
Today
Our software can enable you to save your nursery valuable time and money.
Nursery In A Box management software streamlines all your information to save time and therefore money. Everything is in one place and easy to update from any device. Look at visual data to immediately understand how new information correlates with past activity to see what's working and what isn't.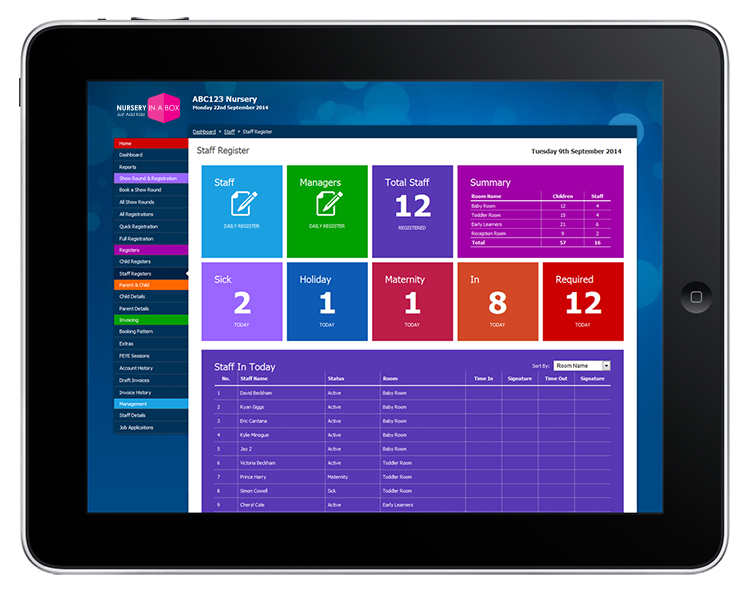 Manage
Job Applications Online
Recruit nursery staff online with live job application forms to save you time and gather cv's, skills matrix and references quickly and easily.